*** This trip is now full ***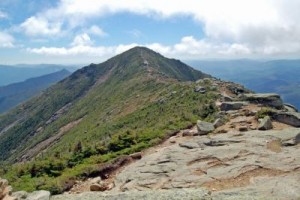 Experience Franconia Notch
4 Days/3 nights of day hiking the summits and exploring in and around Franconia Notch, one of the premier destination areas of the White Mountains. This trip is for advanced hikers.
Itinerary
Thursday June 23. We will meet Thursday morning and hike to the AMC Lonesome Lake hut where we will be staying Thursday night. From the hut we will day hike the Kinsman Range returning to the hut in time for dinner.
Friday June 24 – Beginning from the hut after breakfast, we will backtrack and hike the classic Franconia Ridge loop traversing above timberline along the narrow ridge connecting Mount Lincoln and Mount Lafayette. Both of these bare summits are over 5000 feet elevation and feature incredible views west across Franconia Notch to the cliffs of Cannon Mountain, and east across the Pemigewasset Wilderness and beyond. Friday night we will stay at the delightful Notch Hostel in North Woodstock.
Saturday June 25 – We will day hike the Osceolas from the Kancamagus Highway and return to the hostel for Saturday night.
Sunday June 26 – We can do an optional shorter hike if time permits, or do some sightseeing or shopping in the notch area before heading home.
Breakfast and dinner are included at the Lonesome Lake hut. Other meals are not included. There are many fine places to eat in North Woodstock and nearby Lincoln as well as kitchen facilities at the hostel.
Maximum Group size of 6 for the June trip. Cost $600 per person based on a group size of 6.